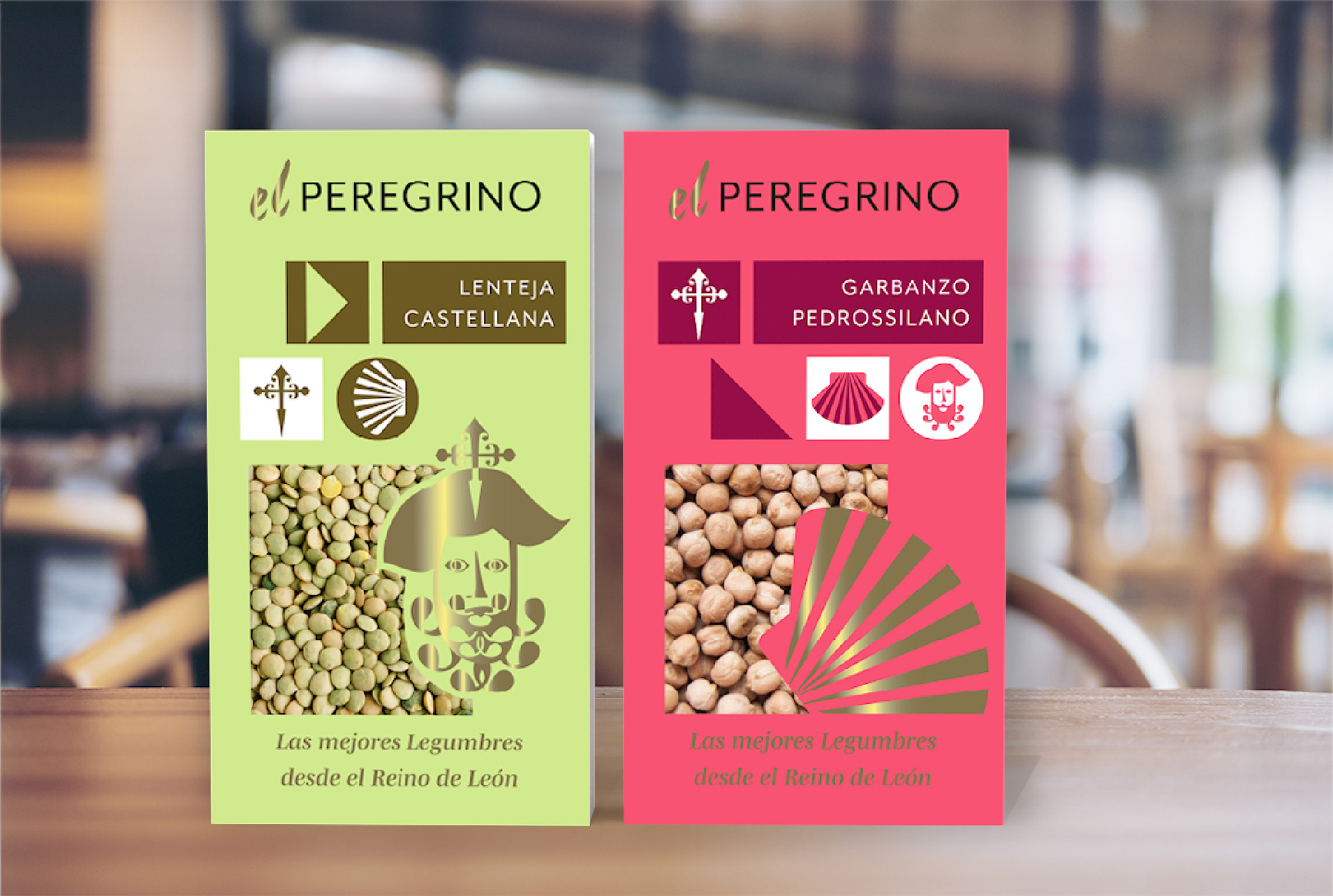 El Peregrino
El Peregrino is a local spanish brand for legumes (lentils, beans etc.). It's located in Leon, Galicia, where a famous pilgrim path is passing through, the "Camino de Santiago". That's why on the front of the current design a pilgrim and the shapes of a scallop is shown. The scallop is the icon of the Camino de Santiago.

Roman Klis Design needed one design (adapted on 2 variants). The wording had to contain:
• El Peregrino • The variant names: Lenteja Castellana, Garbanzo Pedrosillano • The spanish claim: Las mejores Legumbres desde el Reino de León

The assignment was to • create a new, modern design with a premium approach • create a new logo idea • create a new, unique story for this range of products • show how the variants can be differenciated. • All elements may change. • The structural design may change: it can be carton or a bag or whatever I think is the best.