My name is Lena Schalén. I'm an Art Director/Graphic Designer specialized in FMCG.

I am developing identity and communication concepts. Creating design that allows consumers to discover, buy and be inspired by sustainable brands. Helping consumers making environmentally conscious and healthy everyday choices. 
  
Simplifying and communicating clearly brand key values. Building concepts that change and improve shopping behavior and influence decision making.  

Leading a variety of FMCG-projects (fast-moving consumer goods, private label), national as well as international, from ideation and concept development to implementation. Having solid experience in controlling the visual parts of branding and working in entrepreneurial environments. Passion for sustainability, food and health.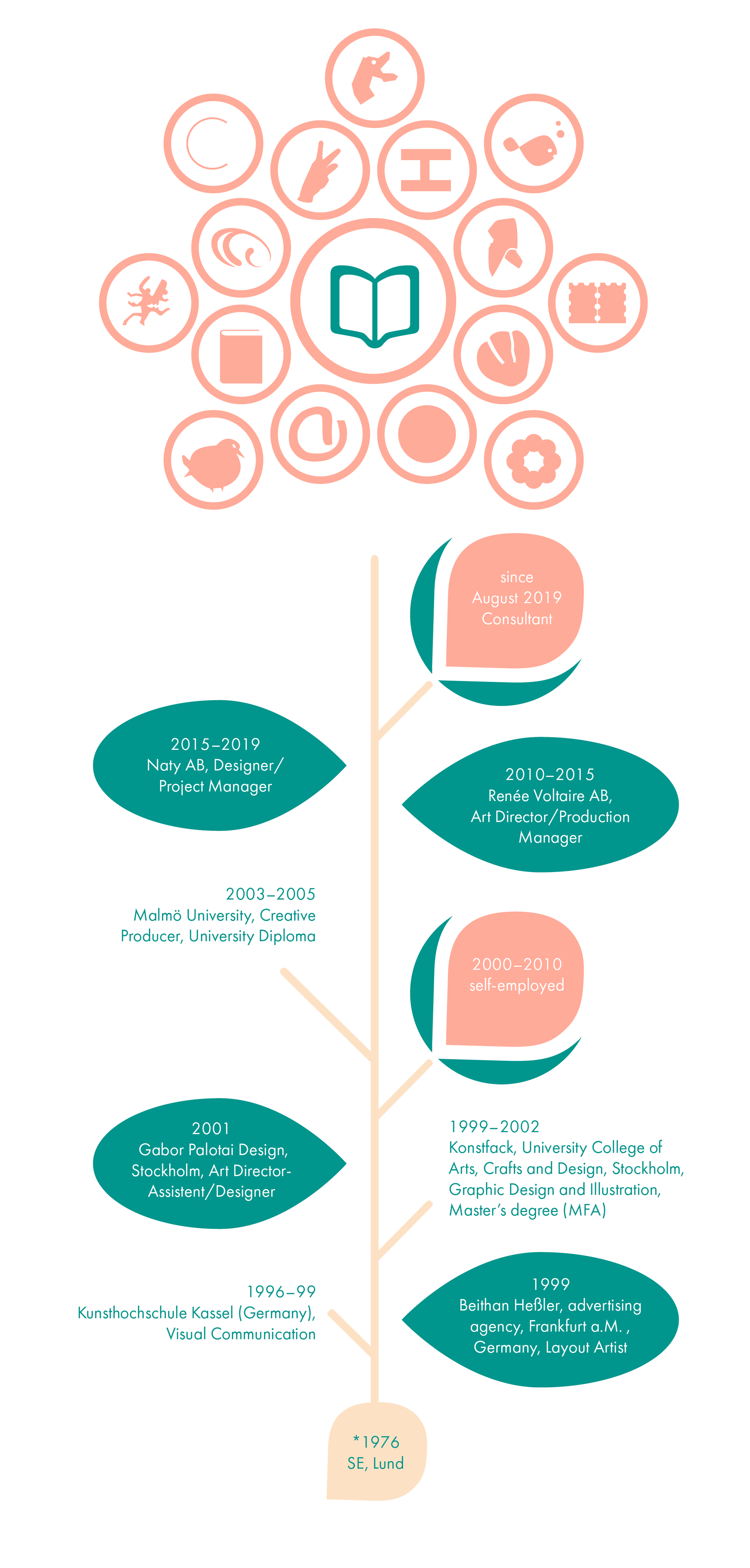 Background
Shortly after my visual communication studies at the German art college Kunsthochschule Kassel and my Masters degree at the Institution of Graphic Design & Illustration at Konstfack, the University College of Arts, Crafts & Design in Stockholm (2002), I worked as a freelance graphic designer/art director. In 2005 I completed my apprenticeship as a creative producer at the Institution of Arts, Culture and Communication (K3), Malmö University. In addition, I gained experience in the role of project leader when working with the project group "Livskompaniet" (2005).

When working for Gabor Palotai Design, Sandberg Trygg and Beithan Hessler I was involved in the creation of websites, books, advertisements and annual reports for clients such as publishing company Arvinius Förlag, Gontard & Metallbank, Bona Kemi, Malmö Stad, Akzo Nobel and Awapatent.

As a foodie I started to work with Renée Voltaire and laid out her cookbook in 2010. Then I was offered employment at her company. Starting my employment at Renée Voltaire AB in 2010 was also the beginning of working with FMCG, sustainability and food & beverage. Passionate about my job I continued working with sustainable FMCG and retail now at Naty AB from 2015 until July 2019.