My name is Lena Schalén. I'm an Art Director/graphic designer specialized in FMCG/retail.

I create visual identities and communication to use in all different channels and apply on for example packaging. I work conceptually from a genuinely media neutral perspective and love to make the unique that customers like.
  
I like my work to simplify and communicate clearly the key values by building concepts that makes the viewer inspired and happy. 

I have solid experience in fast moving consumer goods and retail, development of brands and entrepreneurial environments with passion for sustainability and interest in trends.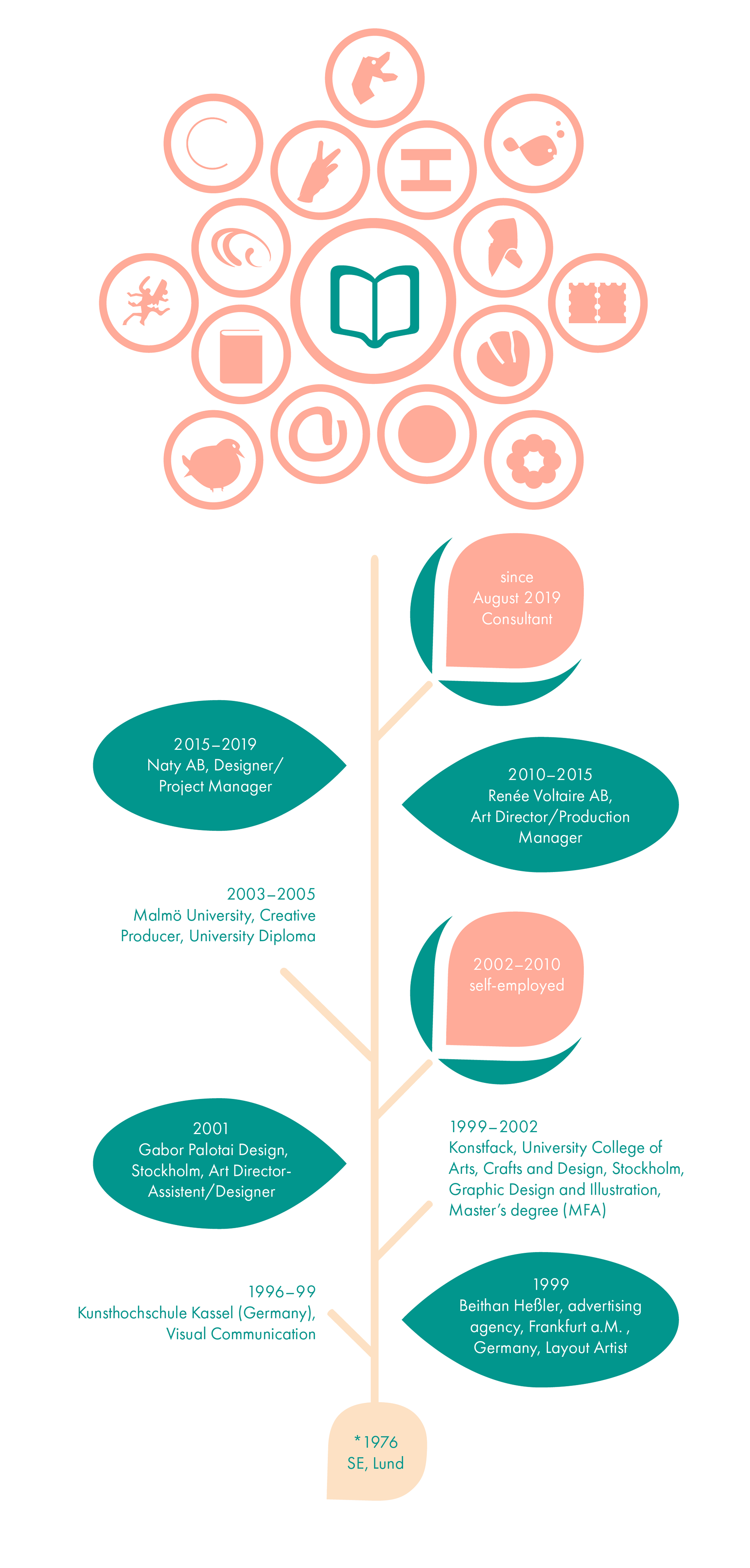 Background
Shortly after my visual communication studies at the German art college Kunsthochschule Kassel and my Masters degree at the Institution of Graphic Design & Illustration at Konstfack, the University College of Arts, Crafts & Design in Stockholm (2002), I worked as a freelance graphic designer/art director. In 2005 I completed my apprenticeship as a creative producer at the Institution of Arts, Culture and Communication (K3), Malmö University. In addition, I gained experience in the role of project leader when working with the project group "Livskompaniet" (2005).

When working for Gabor Palotai Design, Sandberg Trygg and Beithan Hessler I was involved in the creation of websites, books, advertisements and annual reports for clients such as publishing company Arvinius Förlag, Gontard & Metallbank, Bona Kemi, Malmö Stad, Akzo Nobel and Awapatent.

Starting my employment at Renée Voltaire AB in 2010 was also the beginning of working with FMCG, retail, sustainability and food & beverage. Passionate about my job I was continuing working with sustainable FMCG and retail at Naty AB from 2015 until July 2019.