During my five years at Renée Voltaire AB, I was responsible for the packaging design and production. I briefed designers, identified and specified what needs to be done for the best possible outcome, wrote and reviewed packaging copy, ensured that labelling requirements were met and key values added. I then lead the production process of packaging.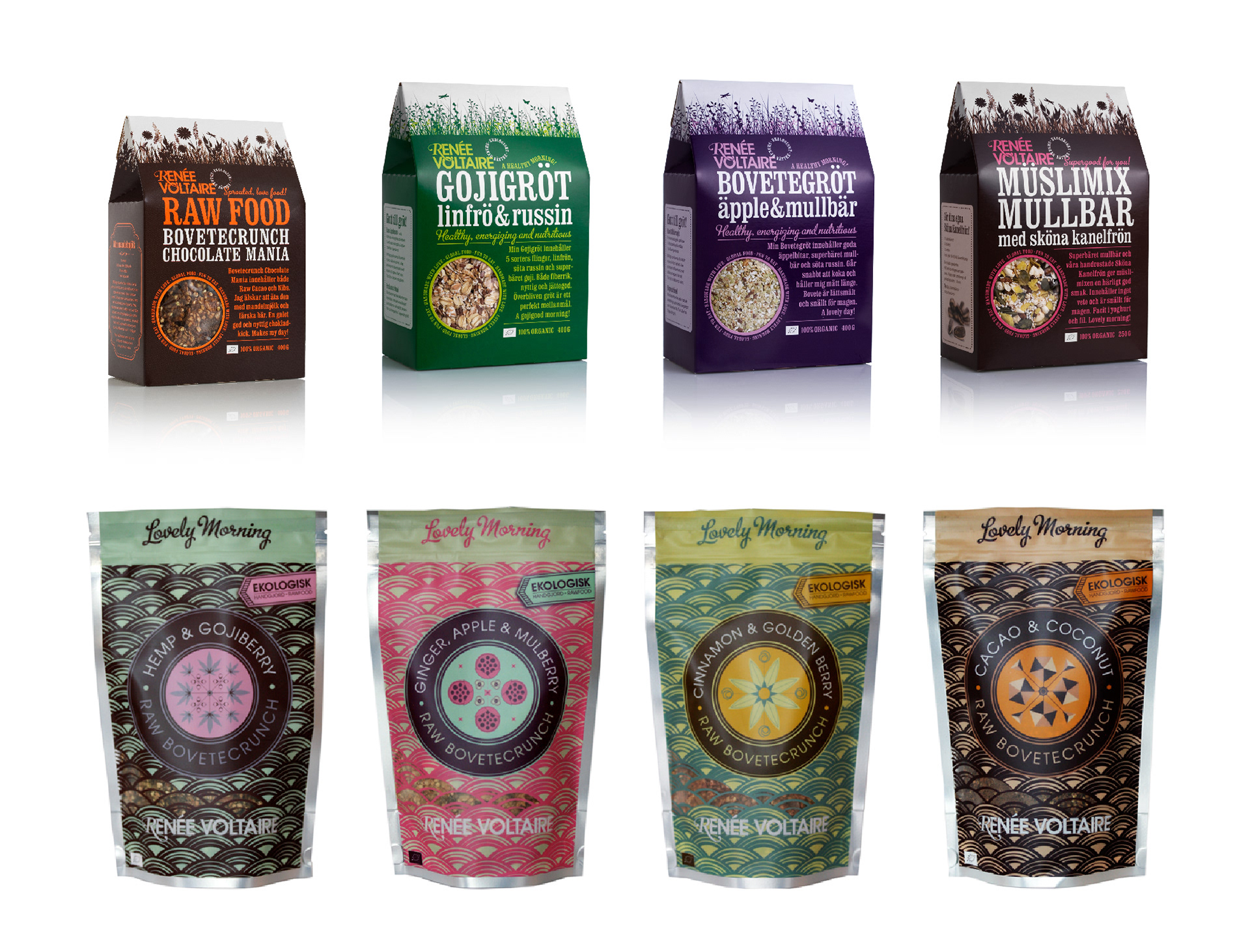 Packaging – Lovely Morning
When I started working at Renée Voltaire AB in 2010 the locally produced Raw Buckwheat Crunch was hand-packed in a labeled cellophane bag. I was responsible for finding a new packaging and communication for this premium product. The challenges were to find a packaging and communication for a product which 

  • is very fragile to not crumble completely.  • still had to be hand-packed and managed as fast as possible.
  • is locally produced, slow food and top premium. 

New packaging box with a transparent window ensured that product was protected and still shown. Time line for packing was minimized as well. Unique, fun and innovative design added value to the product. In packaging communication, new packaging became so successful that sales of locally produced Buckwheat Crunch with these packaging increased fourfold in just two years (row 1). Sales figures then enabled an investment in a new packaging method that made the packaging still cheaper and the product quicker to produce (row 2).